What to Look for in a Beach Pillow
Aug 17, 2023
We associate the beach with many things: basking in the sun, building sandcastles with friends and family, and floating in the cool waves. It's the oasis away from the bustle of everyday life, the perfect place to unwind. That's why, when you're at the beach, it's important to be properly equipped for maximum relaxation.
One of the worst feelings at the beach is when you're lying in the sand, and you have to use an extra crumpled up towel as a makeshift pillow. That's where the beach pillow comes in — it's the perfect tool to make beach-lounging what it should be. And the relaxation starts here because we already made a guide to picking out the perfect product.
Weather-resistant
While the beach has a laid-back vibe, it is still a natural environment. Spending all day out in the sand requires preparation for everything that the beach weather can throw at you: wind, water, sand, and heat. You want a beach pillow that won't fly away as you're getting ready to lay down, so you should look for one that has a way to anchor it in the sand or on your chair. Also, the beach is a wet and sandy place, so you want a pillow that uses fabric that wicks water and sheds sand. Finally, it can be hard to relax once you start overheating, so it is helpful to have a beach pillow with a cooling effect to combat those hot sunny days.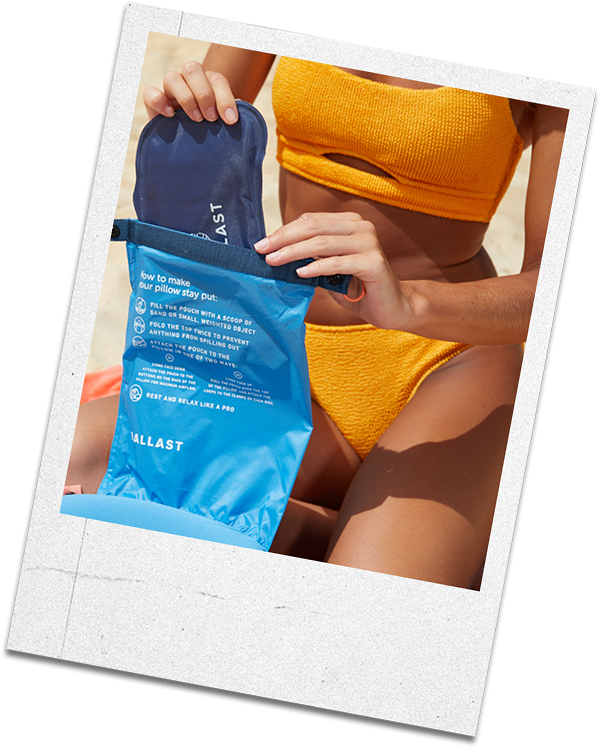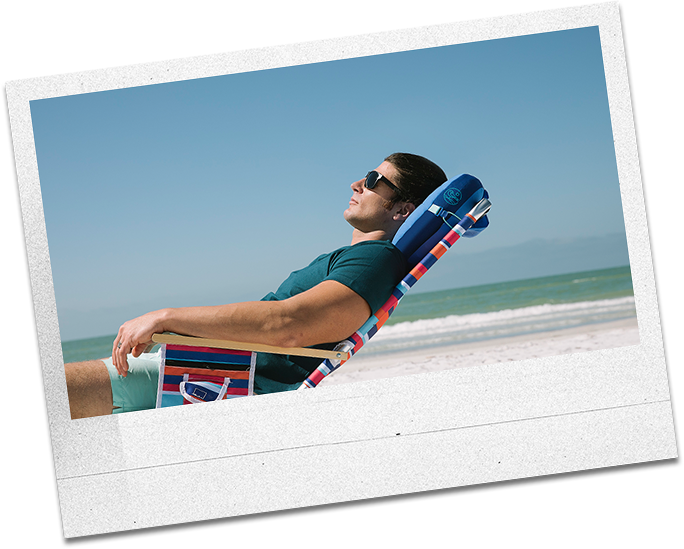 Comfortable
A beach pillow's main purpose is that of any other pillow — to make you comfortable. You want a product that will elevate your sleeping or lounging experience. That means you should look for a beach pillow that uses high quality soft fabric, includes enough plush padding, and is designed with contouring features that cradle your head.
Compact and Easy to Use
Finally, the last thing that a beach pillow should do is add stress to your day. You are already carrying so many other things out onto the sand, so the pillow should be compact to make transportation and storage easier. Also, once you get out to the beach you don't want a product that is complicated and difficult to use, so you should look for a pillow that is user friendly with a quick and easy set up that allows you to jump right into relaxing.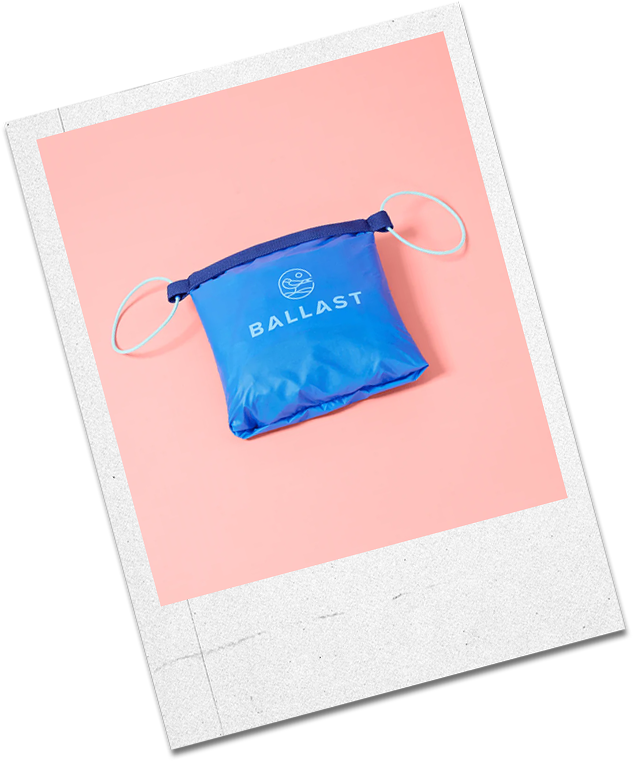 It might surprise you to find limited options when it comes to beach pillows that check all these boxes. Luckily for you, Ballast has thoughtfully factored each of these features into their Ballast Beach Pillow: a comfy, weather-resistant pillow that stays put in the wind and cools you down on hot, sunny days. It's the newest edition to everyone's beach day essentials, so grab one for yourself and enjoy the most relaxing vacation of your life.