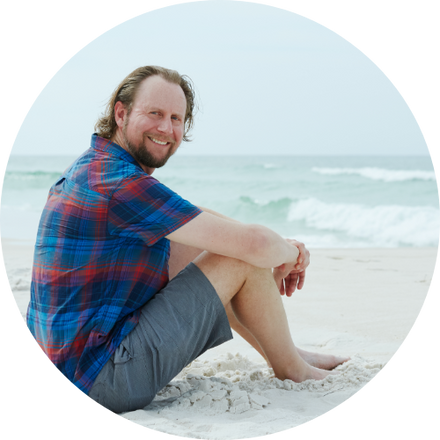 Hi, fellow beachgoers. My name is Brian, and I'm the creator of the Ballast outdoor pillow. The first and only pillow designed for use at the beach.

I spent several years wanting a beach pillow, and wondering why one didn't exist. I knew a traditional stuffed pillow wouldn't work, as it would get ruined in the salt water and sand. And inflatable outdoor pillows are so lightweight, they'd get blown away on a windy beach. The key was to find a way to hold a pillow down without incorporating weight, because nobody wants to lug something heavy around.

That's when I got the idea for the Ballast outdoor pillow: a soft, weather resistant pillow with an attached pouch that you can fill with a small scoop of sand to temporarily weigh it down. Voila! This simple, nature-inspired, solution allows us to have what we've always wanted (what we've always deserved!): a pillow for the beach. Or, as I call it, a nap enhancer.

We're on a mission to make the beach more comfortable, and life more relaxing. Please connect with us through our newsletter or on social media to learn about promotions and new products. We'll see you at the beach!
Sincerely,
Brian Kirk, CCO
Chief Comfort Officer