Beach Your Best
Tips From Beach Pro, Brooke St. John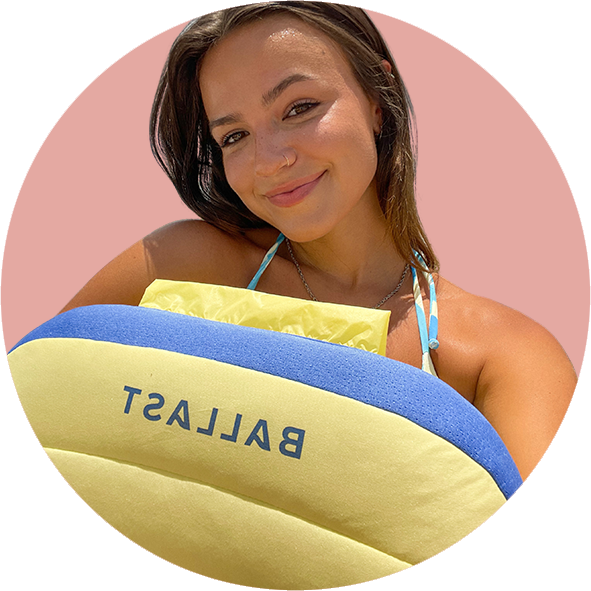 The beach is our favorite place to visit, but we're lucky if we get to spend more than a couple of weeks there each year. That's why it's so important to maximize every minute spent on that magical stretch of sand where the water meets the shore.

Fortunately, we've gotten to know people who spend nearly every waking day at the beach. A lucky community of expert beachgoers who know exactly how to make the most out of a glorious beach day. And we're happy to bring that beach wisdom to you, so that you can learn new tips and tricks to enhance your next coastal vacation.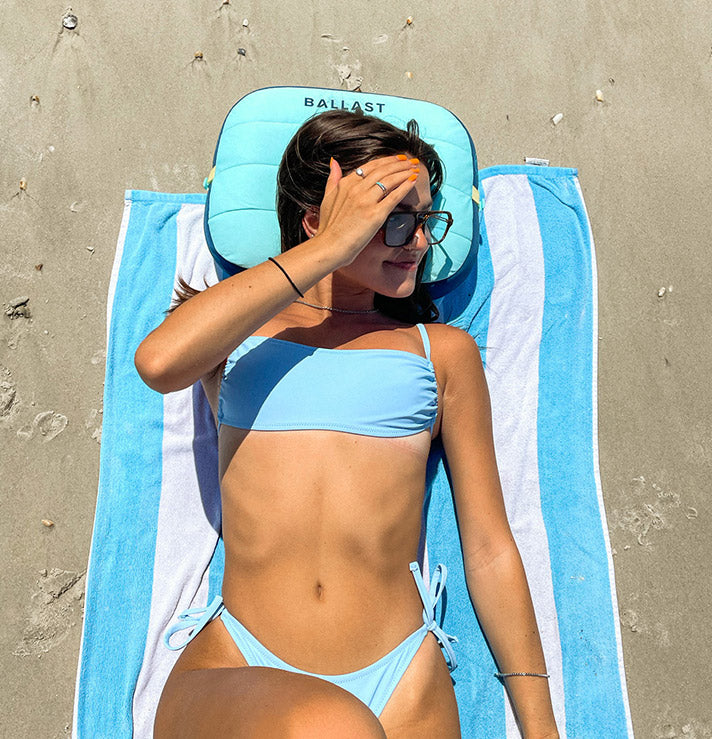 01
Do you have a favorite Spring Break trip experience? What made it so memorable?
I try to take my spring break trips before/after actual spring break in order to avoid the huge crowds! Last year I went to Jupiter, Fl for the first time right before spring break and was amazed by the clear water and fun activities to do there!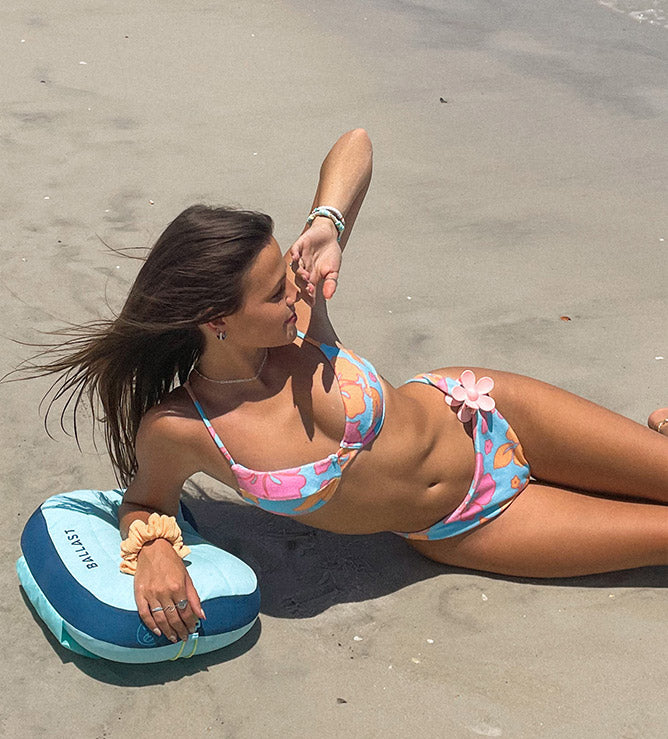 02
What's your favorite beach to visit and why?
Speaking of Jupiter, it also is the home of my absolute favorite beach! Juno beach is so beautiful and relaxing. It also has some really great shark teeth to find!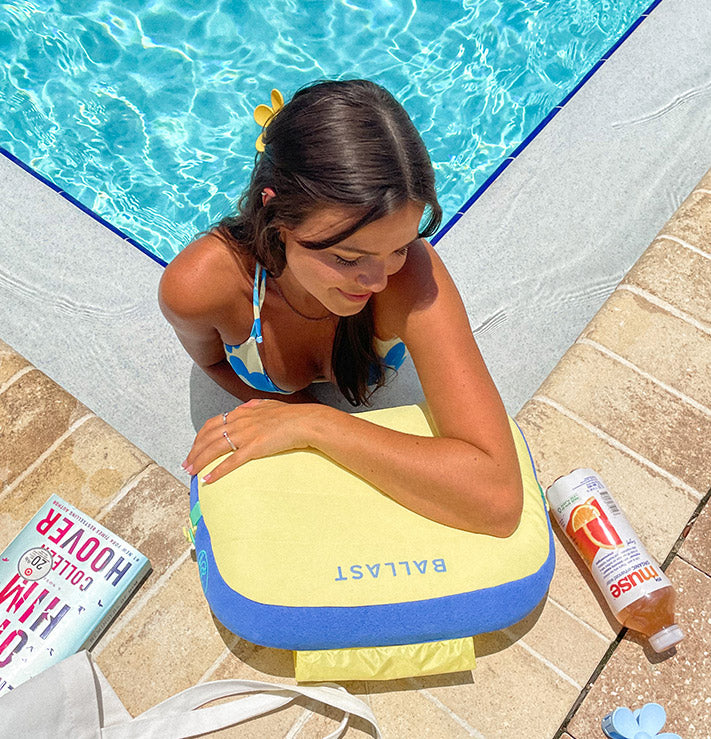 03
Sunrise or Sunset, which do you prefer?
I prefer sunset because the colors are usually more pink and purple, which are two of my favorite colors. Sunrise is also beautiful but waking up that early can be difficult!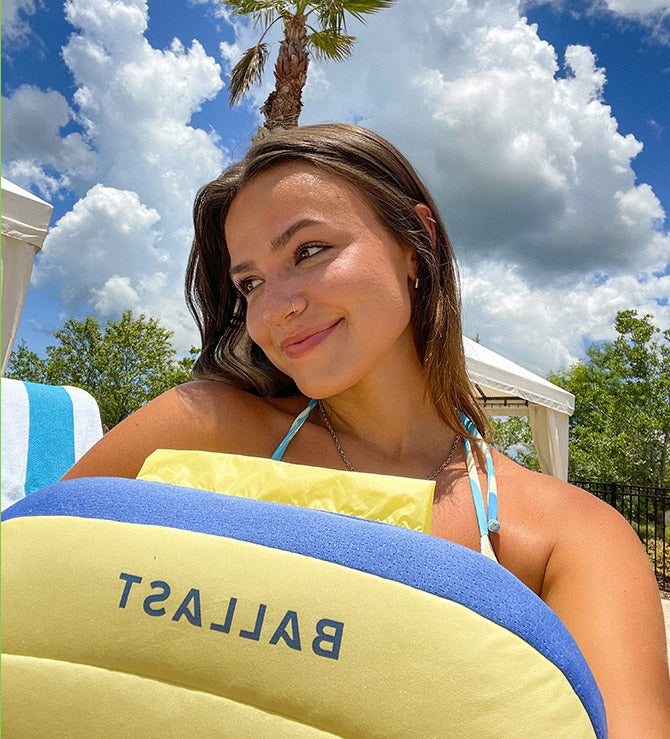 04
What's your favorite beach activity?
There is definitely a tie between what my favorite beach activity is. The first contender would be reading a book on the beach. It is so relaxing to tan with a good book! I also absolutely love looking for shark teeth! I have a huge collection of them at home!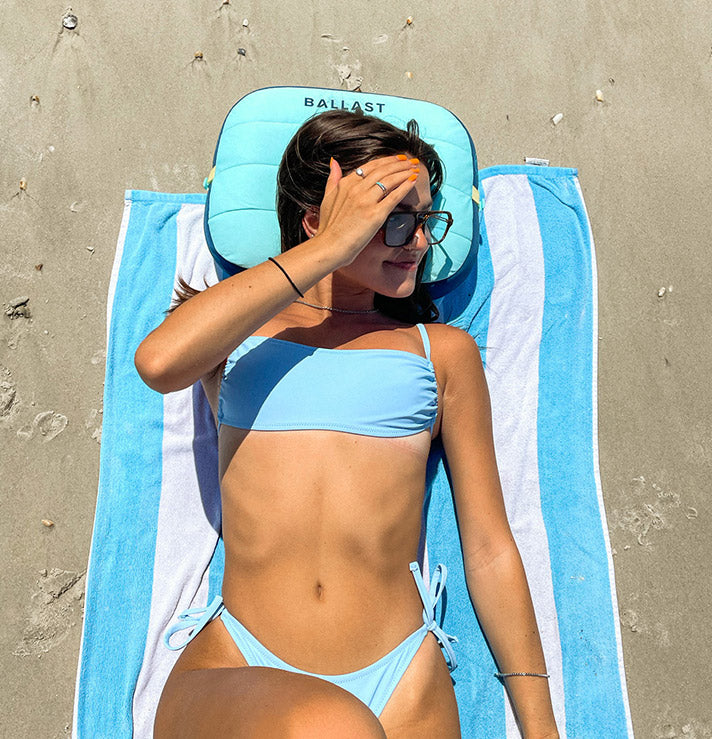 05
What are some of the beach essentials that can be found in your beach bag?
My beach bag essentials are sunscreen, sunglasses, an extra bikini in case I want to take pictures, claw clips, snacks, water, and of course, a Ballast beach pillow!! Be sure to follow Brooke on social media for more great tips, and product suggestions, provided throughout the year. And let us know if you have any questions for our next beach expert interviewee.